Informing business intelligence professionals about changes in the legal and ethical environment that may impact on your work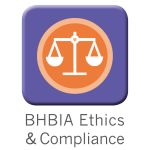 News updates are published on the BHBIA website on an ad hoc basis, and BHBIA members are notified by email.
Alerts are provided when there is a significant development in legal/ethical guidance that cannot wait until the next update of the BHBIA Guidelines. We also include any new resources and publications from the Ethics & Compliance Committee, including materials from events.
Click on the links below to see the latest news alerts/resources: