Back to News List
BHBIA NEWS
BOBI Analyst Team of the Year
November 15th, 2023
Gear up for a day of virtual brilliance at the Analyst Team of the Year 2024 challenge, taking place on Wednesday, 20th March 2024.
The competition throws you into the heart of a realistic case study, transforming complex datasets into an interactive, compelling report. No need to worry about data cleaning or matching – your focus will solely be on crafting a report that tells a story and captivates the viewer, sparking their curiosity to explore further.
This one-day challenge could land your team the prestigious Analyst Team of the Year trophy. Entrants receive the necessary datasets and attend a virtual briefing, after which you're free to dive into your report before submitting it for judging the next morning.
Complete an entry form between 1st December and 5th February, and we'll reach out with more details as the event approaches.
Congratulations to our 2023 champions from CREATION.co! Here they are receiving their well-deserved trophy, and you can also see some elements of their winning entry. Could your team be in the spotlight next year?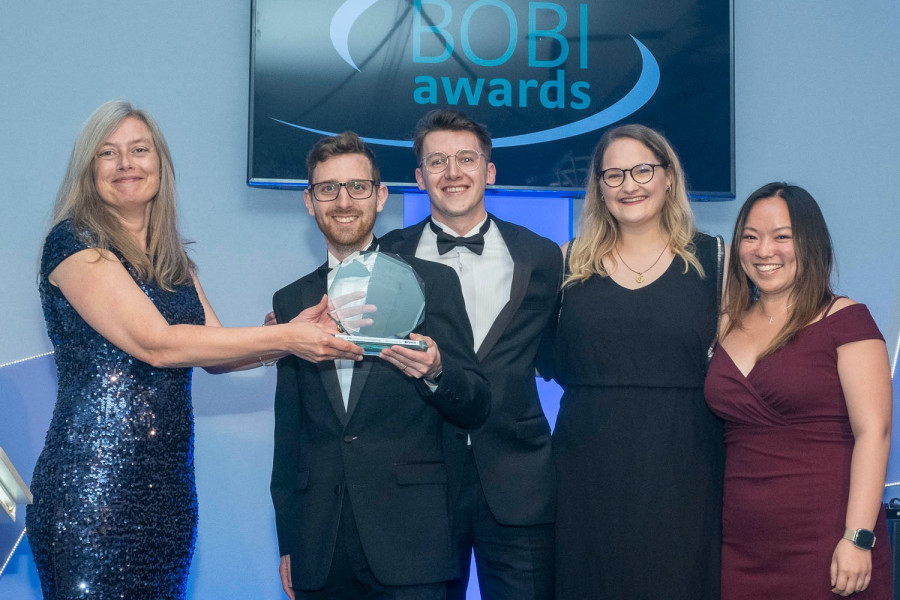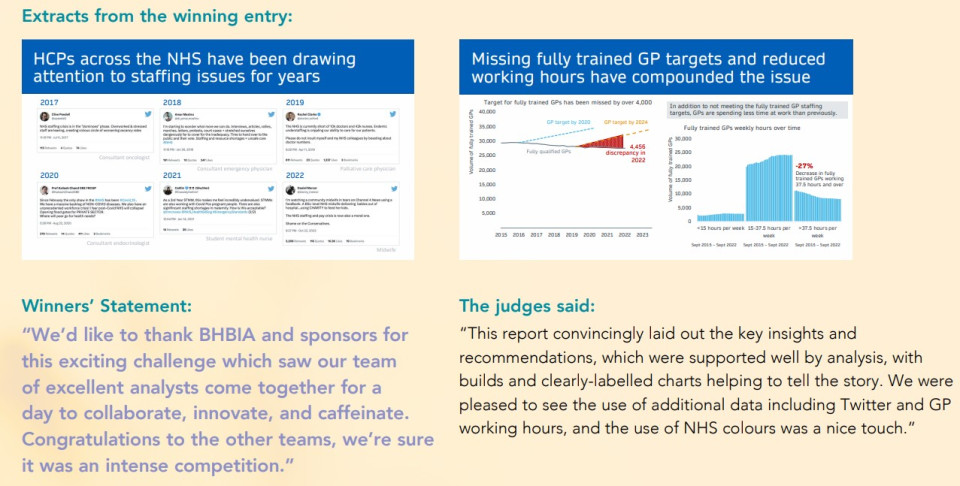 To get a taste of the challenge, you can download last year's brief (which was issued with a series of datasets) below.

The BHBIA is
very grateful to Boehringer Ingelhiem for their support of the BOBI Analyst Team of the Year 2024 and for their commitment to supporting excellence in business intelligence.
Timeline for Analyst Team of the Year 2024:
1st December 2023: Entries open - Complete the simple entry form to register your interest. You don't need to have finalised your team line-up at this point.
5th February 2024: Entries close
20th March 2024: Competition day - We'll issue the brief and invited you to attend a virtual briefing before completing the task in your own time over the course of the day. You will submit your entry for judging the next morning.
April 2024: Finalists announced
13th May 2024: Awards Ceremony - Awards Ceremony at the BHBIA Annual Conference, Hilton London Wembley.
Look out for an email from the BHBIA when entries open or head to the BOBI Awards section of the website on 1st December.