Back to News List
BHBIA NEWS
BHBIA Board Update
September 30th, 2021
We are pleased to announce that Rachel Dixon - Lead Insights & Analytics, Novartis Pharmaceuticals UK Ltd, has been co-opted to the BHBIA Board to fill one of our two pharma vacancies. (Formal elections take place in the New Year).
Rachel says:
"I am really excited to be joining the board, having benefited from the clear guidance, training and learning opportunities provided by the BHBIA in both my agency and client side roles. The BHBIA has given me a huge amount of knowledge and support throughout my career and I am really excited to be able to support other members with this in the future. I'm particularly excited to work closely on data and analytics, it's a rapidly evolving area of business intelligence which I believe we can play a really important role in supporting members with."
Expressions of interest in the second pharma vacancy are still welcome - please email admin@bhbia.org.uk to find out more.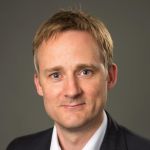 We were sorry to lose Giles Somers from the Board, following his move from Bristol-Myers Squibb to AstraZeneca, and the resulting need to devote all his time to the new role. Giles contributed a valuable analytics perspective to the Board and has also served on the BOBI Committee. We hope he'll continue to be involved in the future.
A second vacancy is available because Jenny Dawson has moved from Roche to Verpora, so now holds an Agency place on the Board. We're delighted that Jenny has stayed with us to continue to share her broad industry experience and wisdom.
Board members all take on one or more specific responsibilities, in addition to the general running of the organisation and organisation of major events.

Key roles include:
Chair - Paul O'Nions
Deputy Chair - Nick Coolican Smith
Treasurer - Neil Reynolds / Kate Stevens
Ethics & Compliance Committee liaison - Kelly West
BOBI Committee liaison - Kelly West
Fieldwork Forum liaison - Neil Reynolds
Analytics Leads - Rob Heathcote / Jenny Dawson
Market Research Training Lead - Dan Coffin
Webinar Lead - Kate Stevens
Click here to view photographs of the Board members.
The Board is supported by Tina Clayton, Leesa Woolf, Sam Dignan and other members of the administrative and events support team at Moore Kingston Smith Association Management, Aline Rogers, Executive Officer and Liz Saunders, Engagement Officer.