A series designed to provide guidance on the legal and ethical issues impacting data analysts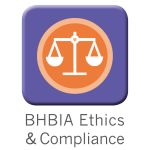 The Guides:
Focus on the collection, processing and storage of secondary data for UK healthcare BI use
Help make sure things go smoothly from a legal and ethical point of view
Protect you, your data and those that provide the data, which can save you time and trouble
Have GDPR / UK Data Protection Act 2018 requirements built in throughout
To date, 14 Guides have been developed - click on the links below to download these in print-ready PDF format.
For the other resources specifically designed to help you with implementation of the GDPR (General Data Protection Regulation) see related link to Privacy and Data Protection section on the right hand side.
The GDPR Risk and Privacy Impact Assessment guide is particularly pertinent to the use of secondary data.
Materials from recent meetings: