Helping you comply with the GDPR / UK Data Protection Act 2018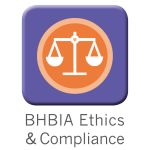 We have also now updated the two Brexit guidance notes publications - see below
The GDPR (General Data Protection Regulation) is the legal framework in the European Union (EU); it has been incorporated into the UK Data Protection Act 2018. The GDPR/DPA 2018 applies to any individual or organisation who is processing the personal data of EU citizens i.e. data controllers and data processors, who are required to demonstrate that they process personal data in compliance with the GDPR/DPA 2018.
You will find on this page:
Guidance notes: a series of downloadable ready-reference guides on key topics relating to data privacy
News updates: links to news items outlining recent developments
Other resources: links to BHBIA meeting materials, proformas and FAQs
Guidance notes:
Click on the links below to see details of our ready reference guides/updates and download the documents:
This update keeps you up to date with the latest government and ICO guidance on the implications of Brexit for data protection and market research.

Download Guide
As the UK prepares to leave the EU, this update provides additional guidance on the need to nominate a representative to meet GDPR requirements.
Download Guide
This update aims to explain clearly and simply the circumstances in which an end client needs to be identified to market research participants.
Download Update
An overview of the main principles and requirements of the GDPR
Download Guide
How to assess the risks inherent in your data processing

Download Guide
How to determine whether you need one, and if so, how to appoint one

Download Guide
An explanation of the legal bases for processing personal data available to us under GDPR
Download Guide
Details the different consents that might be needed during a primary market research project and when these consents must be secured

Download Guide
What you need to do to keep personal data secure throughout its processing life
Download Guide
Our Privacy & Data Protection FAQ resource is a selection of real-life GDPR queries from members and the responses from our Ethics Advisor. It supplements the Legal and Ethical Guidelines and the GDPR Guides on this page, but does not cover all topics, so please check the main resources first.
View the FAQ