Back to News List
BHBIA NEWS
BHBIA Board Update November 2023
November 6th, 2023
The BHBIA Board are here to set the strategic direction of the organisation, making sure that we are striving to meet members' current and future needs. Board directors also get involved in the practical implementation of our initiatives, supported by the officers and admin team.
New Board Member
We are delighted to welcome a co-opted Board member from the industry division:
Adesola Fadiora, Gilead Sciences Limited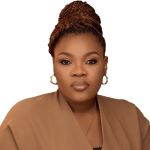 I am excited at the opportunity to join the board and to engage with experts and talents especially in analytics and omnichannel engagement. My background is in the pharmaceutical industry and cuts across sales, marketing and Business Intelligence & Analytics where I have collaborated with key stakeholders to foster a culture of data literacy and enhance the use of data to make strategic decisions. Joining the board offers me the unique opportunity to collaborate with like-minded colleagues and contribute to bolstering the organisation's network of professionals in the fields of omnichannel engagement and business analytics.
The full Board for 2023/24 can be viewed here

We hope you will join us in welcoming our new member to the BHBIA Board and wishing them every success!

(If you have a message for the Board or would like to contact any individual member, please email us at: admin@bhbia.org.uk and we will pass your message on as appropriate).