Back to News List
BHBIA NEWS
BOBI Best Newcomer - looking ahead to the 2024 competition day
November 15th, 2023
Elevate your career in healthcare business insights at BOBI Best Newcomer 2024
Friday 26th April 2024, Ipsos, London, E1W
For the rising stars in the world of healthcare business insights, mark your calendars for the BOBI Best Newcomer event! This is a golden opportunity for newcomers with under three years' experience in business insights to shine.
Picture this: Friday 26th April 2024, at the London offices of our sponsor/host Ipsos. The competition day unfolds as a series of individual challenges, centering around a fictitious product launch. No specific knowledge or experience is required to complete the challenges. It's about showcasing your diverse skills, a keen understanding of the healthcare environment and the ability to think on your feet.
It's not just a competition though; it's an invaluable chance to better understand the world of healthcare business insights and to network, connect, and mingle with industry peers. And let's not forget the post-event drinks – because celebrating your hard work and accomplishments should be fun too!
This event isn't just about winning. It's about learning, growing and connecting. A shot at winning a trophy and a cash prize? That's the icing on the cake!
⏰ Apply early! Entries open on 1st December 2023 and close on 5th February 2024. Numbers are strictly limited and places are allocated on a first-come, first-served basis. (subject to meeting the eligibility criteria). Every year, the competition is oversubscribed so please enter early to avoid disappointment.
Take a look at the extended highlights from the 2023 competition day to get a feel for what it's like to participate.
Here's what some of last year's competitors said:
"I really enjoyed that the competition challenged my knowledge in both the areas I felt more comfortable in and also in the ones where I felt less knowledgeable/experienced. I really enjoyed being able to connect with judges, organisers and other competitors."
"It was a really good learning opportunity; I felt like I was able to apply my professional knowledge to the given tasks in a way that was thoughtful and different to day-to-day."
"It was great to see how other agencies work and meet other entrants and share knowledge of the industry. It was also interesting to speak to judges / members of the BHBIA team and understand their journey through this industry."
"It was great to connect with people at similar levels in the same industry. It was also nice at the end to have time to unwind with everyone and talk in a more relaxed atmosphere. The day felt very polished because everything was well organised and carefully thought out. Everyone was SUPER friendly, which immediately put me at ease."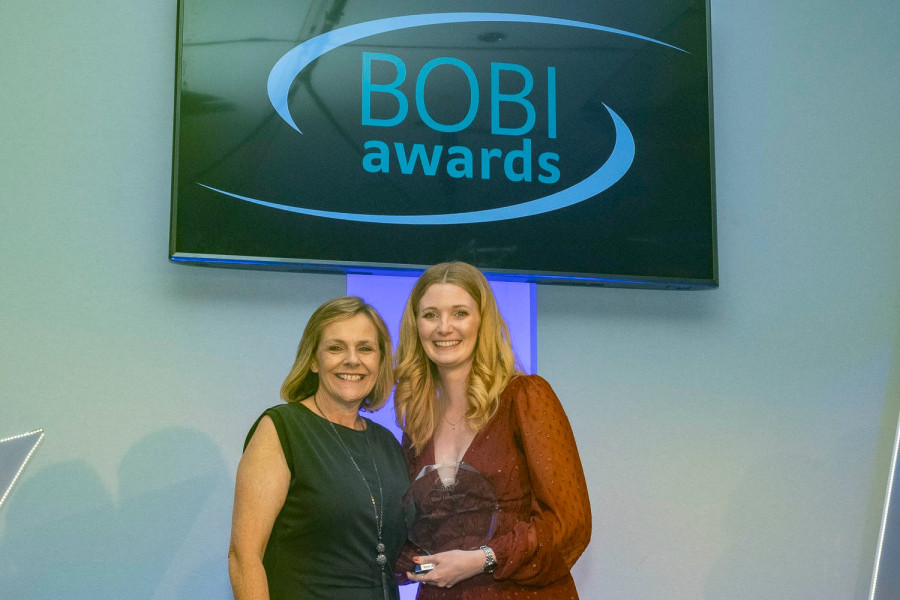 The BHBIA is very grateful to Ipsos for sponsoring/hosting the BOBI Best Newcomer 2024 and for their commitment to supporting excellence in business intelligence.

Timeline for the 2024 Best Newcomer Competition
1st December 2023: Entries open - Complete a simple form to register that you'd like to take part.
5th February 2024: Entries close - Don't wait till then to enter as numbers are limited and you may miss out!
26th April 2024: Competition Day at Ipsos, London E1W 1YW
13th May 2024: Awards Ceremony at the BHBIA Annual Conference, Hilton London Wembley. Special tickets are available to Best Newcomer entrants who would like to attend the Awards Ceremony.

You can download the posters below to read about the 2023 competition, including details of all the finalists and the winner and runners-up.
Look out for an email from the BHBIA when entries open or head to the BOBI Awards section of the website on 1st December.