Back to Events List
Event
BHBIA Summer Virtual Event 2023 - Unlocking Entrepreneurial Thinking in Business Intelligence
Virtual Event - via Zoom
Thursday 07 September 2023, 14.30-17.00
The 2023 Summer Seminar gave members the opportunity to hear from highly experienced speakers from across market research and business analytics, pharma companies and agencies, on how entrepreneurial thinking has influenced their career journeys and how members can gain an entrepreneurial edge.
Full BHBIA members can now download the slides AND tune into the recording of this event - you will need to log in to access the links and passwords - once logged in these will appear on the page below this text.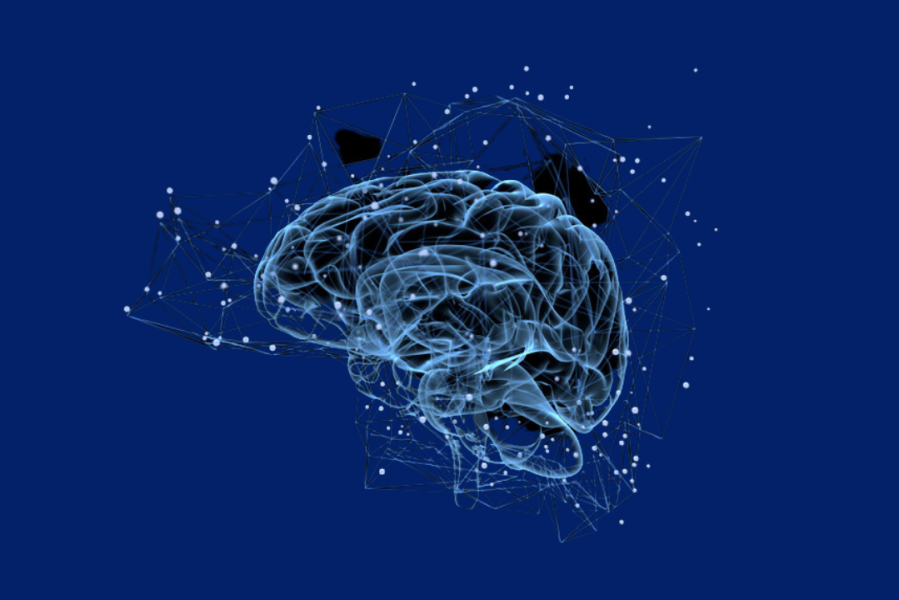 This event brings together highly experienced speakers from across market research and business analytics, pharma companies and agencies, to share how entrepreneurial thinking has influenced their career journeys and how you can gain an entrepreneurial edge.

This event dispels the myth that an entrepreneurial mindset is a skill only those setting up their own business need. It is for anyone wanting to learn how to use entrepreneurial thinking to break down barriers and capitalise on opportunities in healthcare business insights and beyond.
This meeting is free for BHBIA members as one of your membership benefits. Please share details with any colleagues in other departments who may be interested.

The meeting will start with a welcome and introduction from BHBIA Chair, Paul O'Nions, and event conveners Ian Crouchley and Marie Harrison, Partners at Consortium.
Our speakers will then explore the following:
The entrepreneurial mindset – Ian Crouchley and Marie Harrison will explore the entrepreneurial mindset, explaining what it is and why it matters, and providing practical guidance on applying the principles to your career.
Building a personal brand – Abigail Stuart and Hannah Mann will delve into the art of creating and maintaining a personal brand. Discover how a strong personal brand can support entrepreneurial thinking and open doors to new opportunities.

Real-world entrepreneurial experiences – Paul O'Nions, Lorna Hewin, Vanessa Regester, Louise Batchelor and the speakers will share valuable insights from their career journeys. They will talk about how to advance one's career with entrepreneurial thinking in the business intelligence world and learn from the successes and challenges of others.
Panel discussion with Q&A
Engage in a lively panel discussion with all our speakers, where you can pose your questions and dive deeper into unlocking entrepreneurial thinking in business intelligence.
Speaker details
Ian has been conducting market research in the healthcare arena for more than 30 years. He has worked both client and agency-side, always with a focus on finding the insights in qualitative research. In 1996 he was instrumental in establishing Consortium, a small 'bespoke' qualitative research agency bringing agility, innovation and depth of experience to the healthcare sector.
Ian has been extensively involved with the BHBIA, serving on its management committee and providing training resources for both new and experienced researchers, as well as regularly presenting papers at conferences advocating for new techniques and approaches to qualitative research.
With Consortium partner Marie Harrison, Ian won the BHBIA's John Aitchison award in 2021 for services to Market Research for his extensive support for training courses and development of an online resource for the BHBIA – The Essentials of Qualitative Research in Healthcare.
Ian is a member of the MRS and AQR. He is a fluent Spanish-speaker and an amateur social anthropologist in his spare time.
Marie has over 30 years' market research experience, in both consumer and healthcare arenas, both internationally and in the UK. A graduate in medieval history, she is also a Registered General Nurse with an M.Sc. in psychology.

Marie brought with her from the consumer sector advanced and creative qualitative research techniques, and in 1998 she joined Consortium where she and her partners have specialised in qualitative healthcare research. Particular interests include Behavioural Economics, on which she has presented training courses for the BHBIA.
With Consortium partner Ian Crouchley, Marie won the BHBIA's John Aitchison award in 2021 for services to Market Research for her extensive support for training courses.

Marie is a member of the AQR and London Behavioural Economics Network. Like her partners, she is an eternal student: interests outside work include the literature and drama of the medieval and early modern periods.

Marie is also currently Managing Director of Hanson Zandi Advertising, a specialist healthcare creative agency.
Abigail has more than two decades of experience consulting with bio-pharma and healthcare companies to develop global brand strategies and communications. She has helped to launch some of the world's most successful blockbusters, as well as working with life-changing medicines for rare-disease and tech start-ups.

In 1999, Abigail started the healthcare division of Hall & Partners. Over the next 19 years, she grew the business into one of the most successful and highly regarded specialised healthcare brand and communications research consultancies. As its Global CEO, the health business achieved rapid and sustained growth both in Europe and the USA.

In 2019 Abigail co-founded Day One Strategy to help bring technology and new ways of working into research. The agency continues to go from strength to strength, growing rapidly with offices in the UK and US.
Hannah Mann has over 20 years' experience working in market research for big pharma. Often partnering with clients early in the brand lifecycle to help identify market opportunities, target customers and develop the full brand experience.

Throughout her career Hannah has worked both as a freelancer, client side (GSK) and agency side. Before setting up her own business, she was Managing Partner for Hall & Partners Health Europe. Under her leadership the team achieved rapid growth and won multiple high-profile awards for innovative, industry leading work.

In 2019 Hannah then decided to co-found Day One with the ambition of partnering with forward thinking clients to help develop modern healthcare brands that truly meet the needs of today's customer. The agency continues to go from strength to strength, growing rapidly with offices in the UK and US.
Paul has been in the industry since 2001, joining Novo Nordisk as a Business Intelligence analyst, progressing through various BI roles at all levels and now has a leadership position within Sanofi.

Paul has always focused on both marketing and sales information ensuring information and insight are delivered to bridge the gap between the sales, marketing and market access functions with the aim to maximise synergies that ensure marketing strategy turns into sales success. This has culminated in three BOBI awards over the years: best use of secondary data; best customer insight; and best sales effectiveness research. Key projects have included the design and implementation of segmentation and targeting strategies, key account management planning processes with integrated analytics, and sales force optimisation projects – all of which have been intrinsically linked to maximise business return.

Paul is now Chair of the BHBIA and one of his primary areas of focus on the Board is ensuring the needs of the secondary data analysts, field force excellence colleagues, CRM specialists and data visualisation professionals are heard and, more importantly, acted upon.
https://www.linkedin.com/in/lorna-hewin-48491712/
https://www.linkedin.com/in/vanessa-regester-1551376/
https://www.linkedin.com/in/louise-batchelor-a083503/
Online booking:
Free for BHBIA Members
Delegate Fees:
Members £0