Back to News List
BHBIA NEWS
Using data and analytics / AI to optimise HCP engagement in the (new) digital world - course review
October 21st, 2020
This two-part workshop took place on 6th and 7th October via Zoom and was run for us by IQVIA.
The training sought to answer the question: In a world of expanding data and technology, how can we combine our analysis skills with AI and ML to drive strategy, guide our businesses and optimise our customer engagement channels, to ultimately benefit patients?
Part 1 focussed on: The key pillars of change that are shaping commercial analytics - The HCP engagement landscape today
Part 2 looked at: Enabling customer analytics across the enterprise and the application of advanced analytics and AI/ML within the commercial domain
It was the first time we have run a split session on two consecutive days via Zoom and the feedback on this was good. Going forward we're looking to offer more split day or half day options as this seems to work well for members. We also made good use of Zoom functionality such as polls and breakout rooms to make this a really interactive session.

Course convener Richard Gray has summarised the key take home messages from the two sessions below: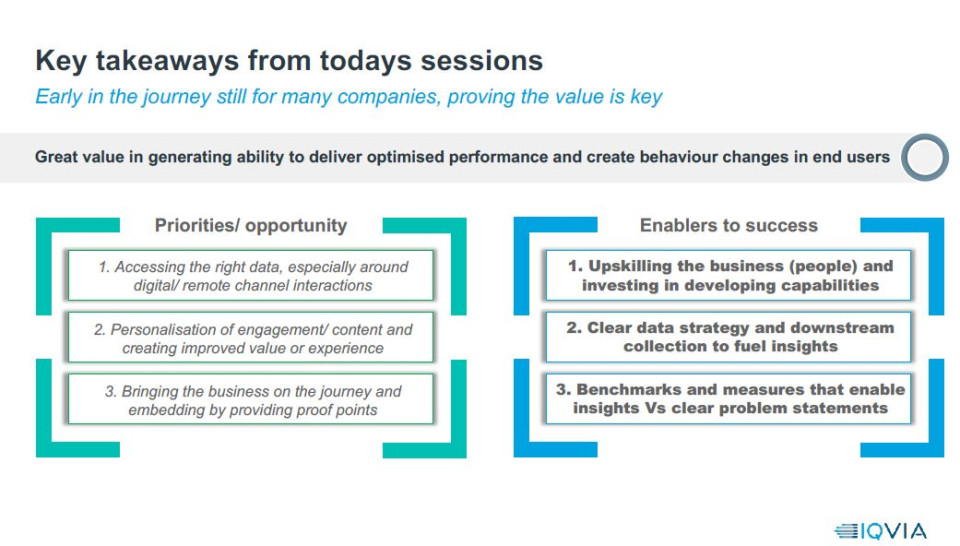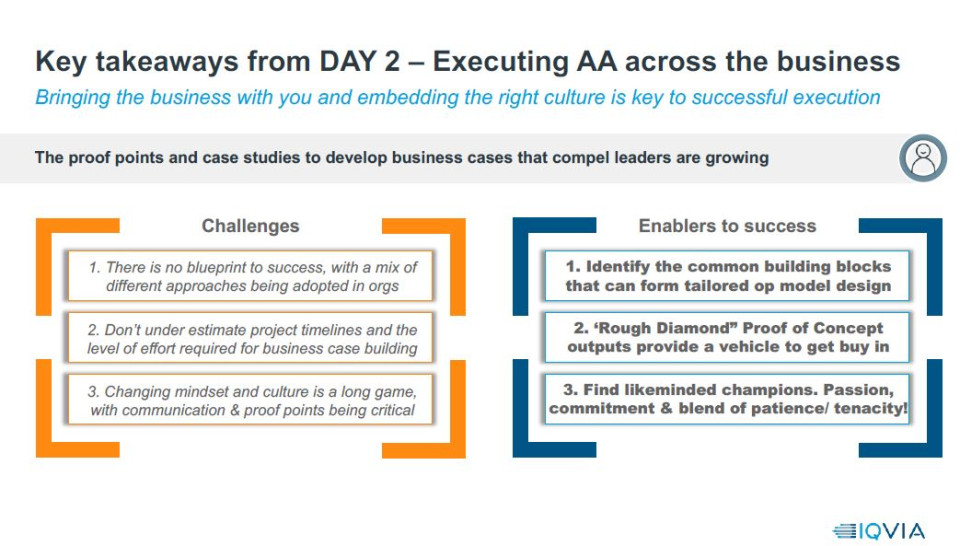 You can see the programme details here
We would like thank all our speakers and conveners:
Richard Gray, Thomas Haslam, Helen O'Hanlon and Niam Hage of IQVIA
Kate Stevens, KES Consultancy / BHBIA Board Director

Delegate feedback
Comments from the delegates included:
"I was hoping to get a sense of how AA/AI/ML is being used in the industry and the course met that"
"I came in with little and came out understanding the broad scope of AA and AI and how to go about possible projects"
"It was interesting to hear from different analysts and have open dialogues about challenges with data etc."
"I appreciated it being split over two days as it meant I could attend the part of the course that was most relevant to my role"