Back to News List
BHBIA NEWS
Appointment of new BHBIA Officers
March 22nd, 2022
The BHBIA is pleased to announce the appointment of two new officers, who join Aline Rogers and Liz Saunders to expand our team, and ultimately help to deliver more value to members.
Tim Bradley
Tim Bradley is appointed to the newly created role of Development Officer for the organisation.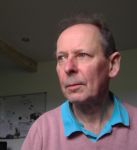 Tim has worked in and around the healthcare industry, as a commercial manager and more recently as an independent consultant specialising in forecasting and analytics.

In his position of Development Officer, Tim will be driving an exciting new project to deliver a comprehensive programme that will enable BHBIA to support the professional development needs of all our members, ensuring they are equipped with skills they need for success now and in the future. Tim will be looking for input from members for this project. If you would like to be involved, or to find out more, click here to email Tim.


Jacquie Rowlands
Jacquie Rowlands is appointed to our second new role: Projects Officer.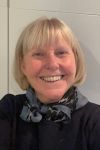 After numerous years in the pharmaceutical industry in Healthcare Development roles, learning the importance and usefulness of intelligent data analysis and how it can improve effectiveness, Jacquie was invited to join the Department of Health as Service and Policy Development Lead for Contraception. Whilst there, Jacquie identified issues and motivated key workers to transform service delivery in Sexual Health and Teenage Pregnancy. Jacquie has her own Training and Development company and is a trained Hypnotherapist.
Jacquie will be working on a variety of projects for the BHBIA, with her initial focus being on the Annual Conference bhbia2022. She will be helping us to drive engagement around the event, to ensure that it is a huge success.
The Board are delighted to have Tim and Jacquie on board and are excited to move forward with this next phase of development for the organisation. We hope you will join us in welcoming them to the BHBIA team and wishing them every success!
(Existing roles and responsibilities at the BHBIA are unchanged and the admin team at admin@bhbia.org.uk remain your first point of contact for general enquiries).