Back to News List
BHBIA NEWS
BHBIA Ethics & Compliance Advisor - a welcome and a farewell!
June 6th, 2022
We are delighted to announce the appointment of Kim Smith as our new Ethics & Compliance Advisor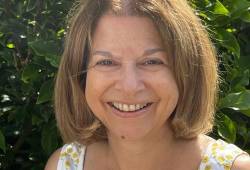 Kim is a compliance professional with many years' experience in the pharmaceutical industry. She has held senior company-wide compliance roles at Abbott, Merck and Leo in the UK over the last 10 years so brings great depth and breadth of expertise to the role.
One of Kim's great strengths and loves is training, which fits perfectly with our aim of communicating compliance in a way that's easy-to-understand and practical to implement.
It was great that Kim was able to come to the Conference to meet many of our members ahead of joining us fully in June. Kim's first 'official engagement' will be to present at the Spotlight on Compliance seminar on 9th June.
Of course, this good news is also tempered with sadness as we say goodbye to Catherine Ayland
Catherine is retiring after a long and successful career in healthcare market research, including many years as our ethics advisor.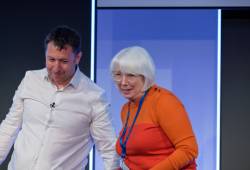 Catherine will be staying with us to support Kim for a handover period during June, but we said a formal farewell at the Conference, at which Chairman Paul O'Nions presented her with a gift and thanked her for her dedicated years of service to the BHBIA. During that time we've seen Ethics & Compliance rise massively in prominence, with a huge range of resources and training opportunities now offered, and a 20-strong committee in place to ensure that we keep progressing.
Catherine has been a leading figure in guiding and supporting us throughout this development, and she will be greatly missed.

Other Ethics & Compliance Committee changes
We have recently said farewell to long-standing member Matteo Cappai, Ipsos, who is relocating to Spain. We thank Matteo for his dedication to the market research guidelines group within the committee, most recently in a lead role. We are also sad to lose Steve Johnstone, AbbVie and Oliver Watherston, Santen. Although Steve and Oli joined us a fairly short time ago, they have both made a hugely valuable contribution to our work.
We are delighted to welcome new member Allison Fleetwood, who is Head of Market Research at Otsuka, and we are sure will bring very valuable experience and insights to the team.