Back to News List
BHBIA NEWS
bhbia2021 – a sneak preview of our tailor-made conference platform
April 22nd, 2021
As we approach our first ever virtual BHBIA conference we're putting the finishing touches to the platform via which we will host the conference. In this short article we'll be giving you a sneak preview of how we'll be using this tailor-made platform to deliver an exciting and engaging conference for 2021.
This year's conference will be hosted using a bespoke virtual conference platform built specifically for the BHBIA and designed to meet the needs of our conference audience. Let's take a walk around the platform.
Main stage
It is in this space that all of our presentations will be delivered. As our main conference platform this screen ensures our presentations will be crisp and clear for all of our audience. As each presentation is delivered polls will be run to gather real-time feedback and our audience can ask their questions of the presenters using the companion Q&A section
Q&A and Polls
Running right alongside the Main Stage our Q&A and Polls section is powered by Slido. This well-known facility allows our audience to 'like' questions posed ensuring that everyone can see the questions being asked and that the burning questions can be answered live by our presenters.
Chat
The platform facilitates networking through a chat facility which can be both text and video. Using this facility conference attendees can communicate directly with friends and colleagues who they perhaps haven't connected with for a while.
Comments
And for overall conference feedback we have a General Comments section where our audience can input non-presentation specific observations.
Sponsored Sessions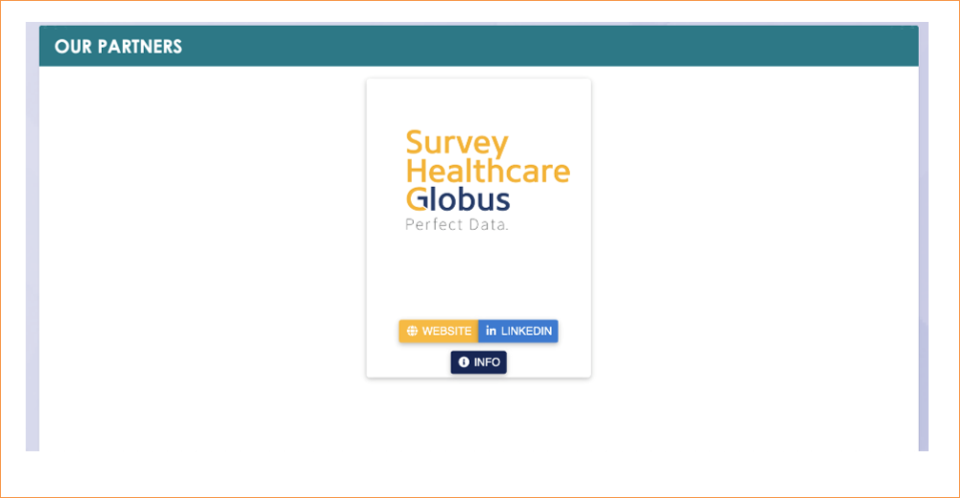 Sponsorship is always a vital part of any conference and the BHBIA is very grateful for the support shown by our conference sponsors. This year we are offering our sponsors a unique opportunity to showcase their latest developments and innovations to the BHBIA conference audience through sponsored main stage sessions.

Sponsors will be listed in our programme and will have a prominent display on the platform, across all three days of the event, in recognition of their support.
In addition to these main placeholders the conference platform will have easy access to the conference programme so attendees know what is coming up and can plan which workshops they will attend each day. The platform supports our feed from Twitter so that our audience can spread the word about their conference experience and what they are learning, as the event progresses, via Social Media. (Please use #bhbia2021 when tweeting - and for the BOBIs it's #BOBIawards)
That concludes our brief walk through of the conference platform. The aim of the BHBIA Board for 2021 was to make the conference as accessible as possible to its members. Don't forget that if you purchase a Multi-Ticket for your company EVERYONE who is registered to your company's membership can attend the whole of the Conference including the prestigious BOBI award ceremony Now is a good time to make sure that ALL employees who want to attend are signed up to your membership ready for the event.
To book tickets for bhbia2021visit the conference registration page