Back to News List
BHBIA NEWS
#BHBIA2021 Conference – Day One – Monday 10th May - blog
May 11th, 2021
10th May was the first day of our first ever virtual conference and what a great start to the three-day event! We'd like to share a few highlights of the sessions.
Don't forget, if you have a Conference ticket you'll be able to access the recordings of the presentations you missed via the web platform, once the event has finished. Be sure to attend the panel discussions, workshops and Q&A sessions live though!
Well, after all of the planning, checking and rehearsals, day one of BHBIA 2021 finally arrived and bang on time Paul O'Nions, BHBIA Chair, opened the event.
Paul used his opening slot to reflect on the past year, the challenges it had brought to the NHS and how the industry is now seen in a much more positive light following the vast amount of work that has been done to help the world out of the pandemic through science. Paul discussed the fact that those working in our discipline had made adaptations to the way they worked, including the BHBIA as we have moved to this virtual conference. However the business of Business Intelligence carries on and we've stepped up to the challenge to support our industry.

Acknowledging the fact that this is mental health awareness week Paul urged us all to take care of ourselves and to make time in the agenda to enjoy our more highhearted content.
With that it was on with the day with an opening piece from Uday Bose who is the Country Managing Director and Head of Human Pharma at Boehringer Ingelheim.
Uday gave us his reflections on what BI means to him stating that business intelligence is central to decision making at Boehringer Ingelheim from R&D through to the medicine reaching the patient. He was clear that over the past year we have achieved much and insights have really helped to drive that achievement. Uday confirmed that BI will remain core to decision making at Boehringer Ingelheim in the future.
After the thought piece from Uday our first presentation of the day was delivered by Lucy Snowdon of Vox.Bio and Chris Stevenson of Cambridge Healthcare Research. Lucy and Chris looked at the need to commence research at an early stage in the product pipeline so that product innovators are prepared for the future market landscape and for what future patient needs and expectations may be.
It was clear from Lucy and Chris's presentation that, whilst the innovator understands they are in possession of a new and pioneering drug asset, there are often many similar assets on the same research trajectory and by the time launch comes it may be entering a very crowded environment.
Lucy and Chris advocated the conducting of research at at very early stage in development. Also that research may cover different respondents such as leading academics, or use different approaches such as Social Listening or conference research. The objectives being to try to understand what the launch landscape might look like and to identify any product differentiators which may help it meet the requirements of the future patient.
Our next speaker was Dionisio Acosta-Mena, of Cegedim Health Data UK, who delivered a range of examples of how primary care patient data can support the response to a health crisis such as the Covid-19 pandemic. Dionisio's presentation covered examples of:
Looking at service delivery through the use of telehealth
The impact of the crisis on referrals
Impact on medication use
Informing public health monitoring through respiratory infection monitoring
Identifying patients at risk
Supporting pharmacovigilance and clinical evidence
After Dionisio' s presentation we enjoyed musical entertainment from Jonny Awsum https://www.jonnyawsum.com/ (more from Jonny to follow on Wednesday as part of the closing session) and some yoga!
We were then delighted to welcome SurveyHealthcareGlobus for a sponsored session 'Leveraging Technology for Fieldwork Solutions'. Tamara Burke & Daniel Lockwood discussed how recent technical innovations are pushing forward the boundaries of what we can deliver.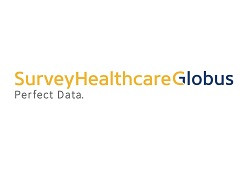 They shared a case-study that used 'Swarm Artificial Intelligence', which captures group decision-making, in co-creating and optimising a powerful and engaging positioning for an oncology treatment.
Also discussed was SHG's HealthTech AMP™ Technology Suite, a research management interface that allows different applications to be incorporated as needed – for example to onboard multiple partners to achieve a sample and remove duplication by using a unique digital fingerprint for each respondent. https://www.surveyhealthcareglobus.com/health-tech-amp/
We thank SHG for their support. Their presentation will be available for all BHBIA members to view once the conference platform has closed – we'll keep you posted.
We then heard from Matt Beckett, Ethics & Compliance Committee Chair with 'The Only Way is Ethics!'.
Matt delivered a very interesting and pertinent insight into the changing standards we're seeing and going to see in these challenging times. He talked us through what's been going on within the regulatory environment, how thinking is shifting within BI and the wider data economy; and he also introduced some of the recently introduced resources that the BHBIA have been working on to make staying well informed easier. Matt guided us through the post-GDPR and post-Brexit impacts on data security and overseas data transfers. He introduced members to the potential impacts the emerging National Data Strategy and the government's focus on health data could have for business intelligence; whilst reminding members that the BHBIA works hard to impact these strategies collaborating with key stakeholders such as the MRS, EFAMRO, EphMRA, the ABPI and the ICO. Matt also discussed the rise of governance and ethics and the way in which these concepts and the accompanying regulations that will follow are going to shape the future of compliance. Happily, he concluded . . .
It's possible to foresee an exciting future. With the public's improving perception of pharma, coinciding with a wider acknowledgement of the value of health data in driving health improvements. All this at a time of heightened corporate governance, and when the public is supportive of their data being used to improve care pathways and treatments. We need to ensure that we build on this, continuing to act responsibly and with integrity,
Matt's presentation was followed by a drop-in Q&A session at which members of the Ethics & Compliance Committee were joined by Conference attendees. A range of issues were covered, from the tactical to the strategic, including whether and when to name an end client and what forms of research should be encompassed by 'business intelligence' and consequently be subject to our guidance. It provided a welcome opportunity to remind members of the newly released quick guides on returning to the new normal that we're heading towards, and the compliance implications of our changed world of research and analytics.

Our last presentation of the morning was from Roberto Cortese of Elma Research, on the topic of 'Market Research as a Catalyst to Unlock Authentic and Meaningful Alignment between Internal and External Needs'.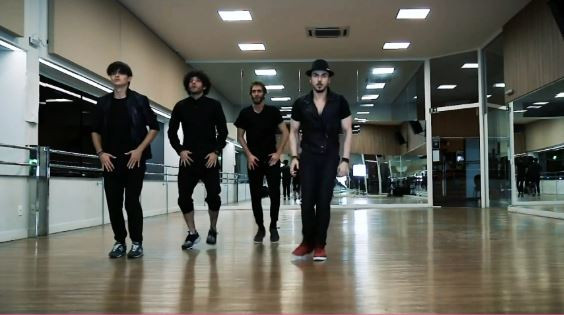 Roberto described an innovative project to accelerate a patient centric strategy and address an unmet need of a rare patient population never researched before. They had three ambitions: 1. Bring the unmet need and its root causes into a focus 2. Mobilise the expertise of different internal teams to fully appreciate external needs and opportunities 3. Co-create precise and meaningful solutions from a perfect synchrony between internal and external needs.
Roberto likened the co-ordination of all these ambitions to an elegant dance - where market research can fulfil its potential by helping companies to fine tune with their external stakeholders, orchestrate different needs and priorities and and facilitate new precise actions, where every part plays a unique role, in full coordination with the bigger, collective effort.
After lunch delegates had a choice of 5 workshops – see highlights below.
These sessions were on Zoom to allow interaction with the hosts on video and audio as well as chat. Sessions 1-4 also ran again on Tuesday 11th May.
Workshop 1: Promoting the Value of Market Research During Changing Times and Priorities - Claire Derbyshire, Abbvie UK with Dr Lucy Howells, Patrick Dalton and Sue Thamia, Synergy Healthcare Research Ltd
A key take home message was the importance of understanding our internal stakeholders. What are their triggers and motivations when they are thinking about the decisions they have to make and the information and evidence they need in order to make them? It is as important for business intelligence / market research departments to understand our internal stakeholders' needs as it is for Marketeers to understand their customers, and then for us to tailor how we promote the benefits (not the features) of market research in order to meet these needs. The workshop also explored questions such as 'Why does market research still get challenged?' Is there a need for more support and education of inexperienced Marketeers? And what about when the challenge is from those who are more experienced?
Workshop 2: Why is Data Know-How Important for Everyone? - Swati Sharma, IQVIA
Using big data intelligently is associated with better business performance. This workshop showed delegates how to evaluate the efficacy of their own data ecosystem with the use of industry analogues.
Workshop 3: The Future of Technology in Healthcare - Carolyn Chamberlain and Mike Pepp, Blueprint Partnership
This session discussed the expected impact of new technology on healthcare provision, and healthcare market research in a Covid-compliant and socially distanced world. The presenters also ran a short survey with open end voice completions that showed there were differences in the emotions we detected when participants were focused on their family's use of new technology, its expected impact on healthcare, and its expected impact on their own jobs.
Workshop 4: A Review of Real World Data in Support of Local Market Access - Tony Cox, OPEN Health
This was a great overview of the available NHS data sources and how to chose the right combinations of these datasets to develop your market access story. Tony talked about several datasets, including the established HES data source and the new 'General Practice Extraction Service' which covers 95% of the patient population in England, and when it becomes available in June this year will open up a host of new Real World Data opportunities.
Workshop 5: Right Now, How is the Digital Voice of the Patient Changing? - Elizabeth Fairley and Jo Halliday, Talking Medicines Limited
The Talking Medicines team took us through how rapidly the landscape of digital interaction is changing. Highlighting the importance of the healthcare industry embracing the Voice of the Patient as people increasing want to be involved in their health management. However they also highlighted the need for a strong ethical approach to collecting data which demonstrates the Voice of the Patient.
As the workshop sessions came to a close we went back to the main plenary session for the final presentations of the day.
We were very grateful to welcome David Maguire from The Kings Fund to talk to the conference about how The Kings Fund utilise the available data to create analyses which can be used to shape policy be that government or NHS.

David showed several examples of analyses that had been conducted to highlight different issues where a change in policy direction could benefit patient outcomes. That could be by covering funding gaps that need to be addressed. Or by highlighting opportunities which will benefit the local health economy as well as wider social issues such as employment, training and personal development within the local community.
Our first conference day was then rounded off with a panel discussion looking at what the next big disrupters to our market will be.
The discussion was a lively debate with our panelists: Darren Kottler, Chugai Pharma, Jon Freeman, Synergy Healthcare Research, Jason Bryant, Petal Consulting and Samir Paul, Kyowa Kirin giving their thoughts on the how the industry will interact with the NHS in the future. The feeling was that, due to the pandemic, there has been a step change in approach and that is unlikely the business model will return to one which relies, mostly, on the sales representative in the future. The panel felt that the KAM role will become much enhanced with KAMs possibly being responsible for end-to-end management of Key Accounts.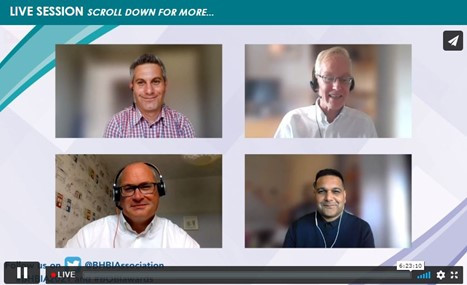 The panel discussed the type of people currently in roles and agreed that there may need to be a re-engineering of mindsets to bring about a new workforce approach.
Discussions turned to the role of CRM in the new way of working and the panel agreed that the tools were available if the industry wanted to use them. Digital was seen as a vital channel which brings agility to the plan. The group felt that the industry should aspire to be more agile in its communication plans in the future.
As a final topic the panel touched on segmentation agreeing that the discipline is still a useful practice but that new approaches, which could identify a different level of similarity across the customer base, would be welcome.
Thanks also to Board Member Kate Stevens who chaired the afternoon sessions.
The day closed with the live BOBI Awards Ceremony presented by BOBI Chair Wilf Iliffe and Board Member Kelly West.
Congratulations to all our winners and thanks to our sponsors and all those who supported the BOBIs. See the winners here: https://www.bhbia.org.uk/bobi-awards/award-winners/bobi-2021