Back to News List
BHBIA NEWS
Spotlight on Compliance seminar June 2022 - review
June 21st, 2022
The focus of this seminar, held on 9th June, was the practical management of compliance - understanding different perspectives, integrating compliance into BI processes, finding business-friendly solutions and communicating clearly.
It was run by members of the BHBIA Ethics & Compliance Committee: Rebecca D'Ippolito - Sermo and Yuliya Fontanetti - Lumanity, alongside our independent Ethics & Compliance advisors Catherine Ayland, in her last formal BHBIA engagement, and Kim Smith, making her debut as Catherine's successor.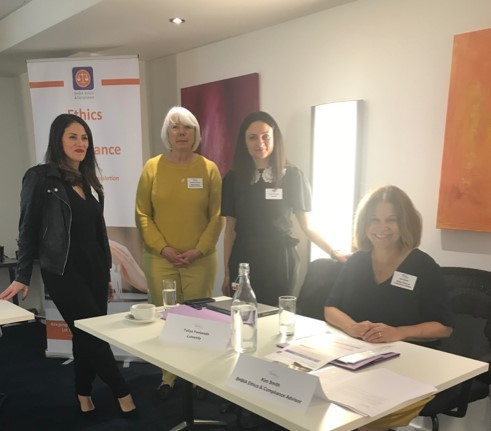 Yuliya summed up the day:

"Fantastic day at the compliance seminar, so glad to finally see everyone face to face, discuss challenges and potential solutions. Having spoken to so many delegates, I know communicating compliance is an issue in every organisation, which we hopefully addressed and offered some practical solutions on how to make compliance digestible and practical for us all"
Kim added:
"I was proud to play a small part in what was a fabulous day with great presenters, engaging agenda and loved that the audience was so engaged. I also appreciated the opportunity to meet so many people."
Photo: left to right: Rebecca, Catherine, Yuliya, Kim
(See full course details here)
Delegate feedback
We've had fantastic feedback from the delegates, with this being one of the highest rated events the BHBIA has ever run.
Comments included:

"Key areas were covered and additional areas too where I learnt a great deal. The individuals who delivered the course were very knowledgeable and delivered content in an engaging, informative manner."

"It exceeded my expectations! Clear, example led, authoritative. You don't quite appreciate how much you need to know. Worked examples show what you should fear, but also provide evidence to help you, and offer reassurance."
"I thought it would be quite dry with sessions just reiterating what is already known. However, I found it very interesting, informative and engaging. It made compliance seem a lot less scary and more accessible. It was really interesting to see the different perspectives of pharma company, MR agency and fieldwork agency, and how to work with these different perspectives in the real world."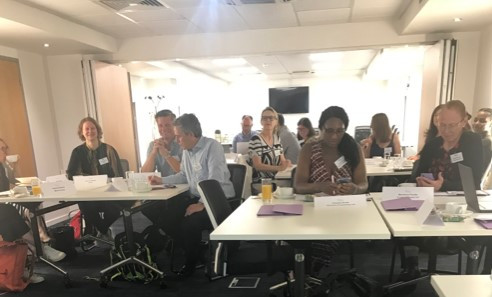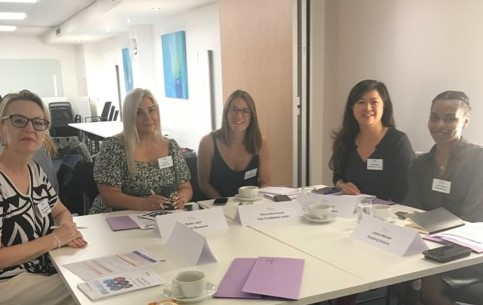 Our next Ethics & Compliance Training event is the 'Guidelines in Action' workshop on 13th October.